Another draft, another PWE collaborative draft preview. Pictures, profiles (c/o Draftexpress), numbers (c/o sports-reference), comps (c/o Blaine and myself) and blurbs (c/o Clem, Blaine, Jake, Dan and myself) on 50 of the top prospects in the draft. That should hopefully cover everyone the Blazers are considering with the 10th, 39th, 40th and 45th picks, although it's bound not to.
Drink in the glory people, draft day is here!!
Nerlens Noel, C, Kentucky
Could be: Kevin Garnett | Should be: Larry Sanders | Hopefully won't be: DeAndre Jordan
My Take – Noel is the supreme talent in this draft. A 7 foot tall, hyper athletic defensive phenom, he has all the tools, instincts and intellect required to be a game changing player in the NBA. These facts seem to have been outweighed by numerous red flags not usually associated with a #1 pick. A torn ACL, a 206 pound frame and murmurs of bad influences in Noel's inner circle have combined to create doubt about whether he will or should have the top selection in this draft bestowed upon him

My answer – hell yes he should. As a freshman, Noel racked up 6.5 stocks (steals and blocks) in 32 minutes a game. That is a number unmatched in college basketball over the past 15 years. His statistical profile is impressive across the board, with most projection models out there having Noel head and shoulders above the rest of his class. Beyond that, he's the third youngest prospect in the draft, has the greatest flat top since Kid Play and is called Nerlens. It's a slam dunk.

P.S. For those questioning whether he'll ever bulk up enough to bang with NBA bigs, check out this pic of a certain future HOFer coming out of Farragut Academy as a fresh faced 19 year old.
Ben McLemore, SG, Kansas
Could be: Ray Allen | Should be: Jason Richardson | Hopefully won't be: Brandon Rush
Blaine's take - One of the lines below is Ray Allen in his freshman season at UConn. The other is BMac in his [redshirt] freshman season at Kansas:

| | | | | | | | | |
| --- | --- | --- | --- | --- | --- | --- | --- | --- |
| FG% | 3P% | FT% | RPG | APG | TPG | BPG | SPG | PPG |
| 51 | 40.2 | 79.2 | 4.6 | 1.6 | 1.4 | 0.2 | 1.1 | 12.6 |
| 49.5 | 42 | 87 | 5.2 | 2 | 2.1 | 0.7 | 1 | 15.9 |
Otto Porter Jr., SF, Georgetown
Could be: James Worthy | Should be: Tayshaun Prince | Hopefully won't be: Trevor Ariza
Blaine's take - I think the interesting thing about Porter is that at Georgetown he basically ran their offense as a point-forward, except he was doing it out of the post (mainly the high post). Basically, on offense, Otto had the same role for Georgetown that Greg Monroe had when he played there. Yet, despite the fact that Porter was running the offense, he really struggles at creating offense for himself. In this way he's very Nic Batum-y, as he really flourished when Georgetown had him running off screens or when he'd be free to make cuts to the hoop. Lots of people want to make that Tayshaun Prince comparison, but Tayshaun is pretty good at scoring points off the dribble, something Nic and Otto both struggle with. The mechanics on his jumper are pretty iffy, but he shot 3s at a 42% clip this year, so who knows.

Otherwise, he's very much like these other lanky small forwards that are populating the league now. He'll at the very least be effective defensively and he'll be pretty good off the ball, where he can use his intelligence to get himself easy looks at the rim or good post up opportunities.
Victor Oladipo, SG, Indiana
Could be: Sidney Moncrief | Should be: Andre Iguodala | Hopefully won't be: Tony Allen
My take – As a recent convert to the cult of Oladipo, I feel unqualified to make this statement, but here it goes – Victor Oladipo is the surest thing in this draft. He will not bust. He will not fade into obscurity. His intelligence, athleticism, motor and relentless drive to improve simply won't allow it. Watching Oladipo play you see what it really means to be constantly in motion. His opposing number never gets a break on either end and he takes advantage of every mistake this constant barrage of pressure and movement causes. I'll be shocked if he isn't one of the 5 best perimeter defenders in the league by the end of his rookie contract and almost as shocked if he hasn't found a way to be a positive force on the offensive end.

How Oladipo improves as a shooter, facilitator and ball-handler will determine his ultimate upside but whichever team is lucky enough to draft him knows what they're getting, and it's something pretty damn impressive.
Alex Len, C, Maryland
Could be: Zydrunas Ilgauskas | Should be: Marcin Gortat | Hopefully won't be: Darko Milicic
Anthony Bennett, PF, UNLV
Could be: Larry Johnson | Should be: Paul Millsap | Hopefully won't be: Brandon Bass
Blaine's take - GRANDMAMA!

it's a fun comparison, not only because Bennett could be UNLV's highest drafted player since LJ was the #1 pick in 1991, but it also makes quite a bit of sense. like LJ, Bennett is an undersized (6'7″) power forward with quite a bit of (face up) skill, who will likely translate his game to the pros better/sooner than most of his peers. As a 19 year old, Bennett's is already far more skilled than most NBA post players. he possesses range out past the college 3 point line (shot 38% from 3 as a freshman), he has a very soft touch, and he can even put the ball on the floor and drive a little bit. The big questions surrounding Bennett involve what position he will play (is he a 3 or a 4?) and his lack of consistent energy both going for rebounds and on defense. if he is able to stay at the 4 and beefs up a little bit to handle guarding players in the post he will make whoever drafts him very happy, as i think his "floor" in that case is very Millsap-ian.
Trey Burke, PG, Michigan
Could be: Mike Conley Jr. | Should be: Brandon Jennings | Hopefully won't be: D.J. Augustin
Blaine's take - Will the baby-faced point guard trend continue? 

After being pegged by Rivals.com as a 3 star recruit coming out of high school, he posted a moderately successful freshman year (15 ppg/19 PER). Then he came back for his sophomore year and became the best player in NCAA basketball. Burke was the heart and soul of  Michigan, who made a great run in the tourney only to lose in one o the more memorable title games in recent memory. During the season, he used 30% of Michigan's possessions, posted a 29 PER, posted 19/7, and only turned the ball over 2 times a game! 30 USG% and only 3 turnovers, on a fairly fast paced Michigan team (who, by the way, played in the best conference in college basketball last year) is very impressive. By comparison, Damian Lillard had a 33 USG% and also had 2 turnovers a game, yet he was playing against nobodies in the Big Sky Conference.

Burke is truly excellent at running the pick and roll (0.98 PPP per Synergy) and in transition. He's equally deadly at pulling up for a jumper and drawing fouls as he's driving to the rim. In this way he's very reminiscent of some other undersized, lightning fast point guards that have succeeded in the NBA recently, ie the Point God, Ty Lawson, Mike Conley, Kemba Walker, Jeff Teague.

Ultimately, Burke's success is going to be mostly determined by how he fares defensively, and how well he's able to finish near the rim in the NBA (as is true for every other point guard right now). One of Burke's favorite moves out of the pick and roll is to put his defender on his hip as he's driving and then use hesitation and quick speed bursts to create enough separation to either get to the rim or shoot a quick little floater. Will the opportunity for that move be there as he transitions to a league where nearly every defender is lanky? Is his body strong enough to hold up for an entire season of NBA defense, as well as a year's worth of hard fouls from 250 lb big men?
C.J. McCollum, PG/SG, Lehigh
Could be: Jason Terry | Should be: Jarrett Jack | Hopefully won't be: Jimmer Fredette
Jake's take - As a high scoring combo guard from a school (way) outside the major conferences, the comparisons to Damian Lillard were inevitable for CJ McCollum, and indeed the stats are quite similar.  Lillard averaged 24.5/5.0/4.0 ppg/rpg/apg his Senior year compared with 23.9/5.0/2.9 for McCollum.  McCollum had a 34.7 PER and 118.5 offensive rating on an astronomical 37.2 usage compared with a 34.0 PER and a 128.4 offensive rating on 33.0 usage.  Some of the pre-draft measurements are pretty similar, too.  Lillard recorded a 39.5 inch max vert and times of 11.15 and 3.34 on the agility drill and 3/4 court sprint, respectively compared with 38.5/11.02/3.32 for McCollum.  So is McCollum due to become another 4 year success story from a non-power league?  Its possible, but there are concerns– he played just 12 games his Senior year due to a broken foot, he is a natural scoring guard even more so than Lillard was, and there are concerns about his defense.  The main reason he probably won't be another Lillard is just that Lillard is by far the exception rather than the rule in terms of a 4 year/weak competition guy finding major success, but there's still a lot to like with McCollum.
Michael Carter-Williams, PG, Syracuse
Could be: Jamaal Tinsley | Should be: Shaun Livingston | Hopefully won't be: Marko Jaric
Blaine's take - Every year there's at least one guy that had at least some success at a big school and had everyone thinking about how dominant he could be if he could be more consistent. this year, that guy is MCW (for comparison's sake last year's was probably Beal or Drummond, 2011 Tristan Thompson, 2010 Favors or Cousins, etc.). Just look at this video: at times he's truly horrific, giving up a horrible turnover in the backcourt to Russ Smith, forcing up a bad 3 pointer, whatever the hell that shot is at 1:15, etc… Yet, there's other times in there where he looks like an NBA All-Star. Look at the lefty lay up over Gorgui Dieng at :25, and the great reads he makes to get 2 crucial steals to win that game for Syracuse.

Statistically speaking, MCW rates out extremely poorly: he only averages 11.9 ppg at 40% from the floor with a paltry 29% from 3 and only has a 2.15 Assist/Turnover ratio. However, his mechanics actually look solid, and he never ever lacks confidence in his jumper (said coach Jim Boeheim: "I can't cook, but if I believed in my cooking like Michael Carter-Williams believes in his shooting, I would win the show 'Iron Chef'. I would win and I can't boil water.")

In the end, what makes MCW such an intriguing prospect is the singularity of his size and skill-set combination. Standing at 6'6″, MCW possesses ball handling and passing skills that many point guards could only dream of. Even in Big East and tournament play, MCW would often easily break down his opposing defender and make a perfect pass to a shooter, right in the so-called "shooting pocket". Furthermore, he actually possesses quite a bit of different looks around the hoop — sometimes he'd put up a floater, others he'd put up a reverse lay-up, etc. and he's seemingly comfortable finishing with either hand. Finally, he's also a very instinctive player, as he'd often "be in the right place at the right time", so to speak, to make a steal in Boeheim's 2-3 zone defense.

In conclusion, despite all of the negatives, MCW is still a prospect seemingly worth at least a late lottery selection, because of how intriguing his skill-set is. If he is able to cut down on the turnovers and develop a passable, consistent jumper, there's no telling how effective he could be as an NBA player.
Cody Zeller, PF/C, Indiana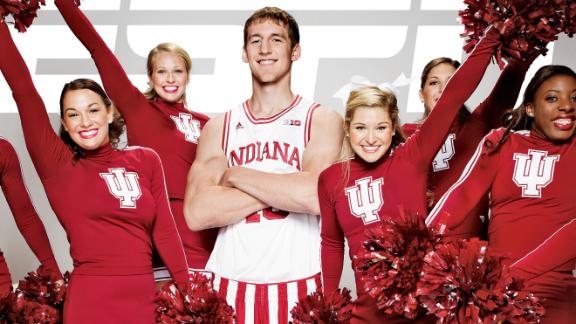 Could be: Chris Bosh | Should be: Spencer Hawes | Hopefully won't be: Byron Mullens
Steven Adams, C, Pittsburgh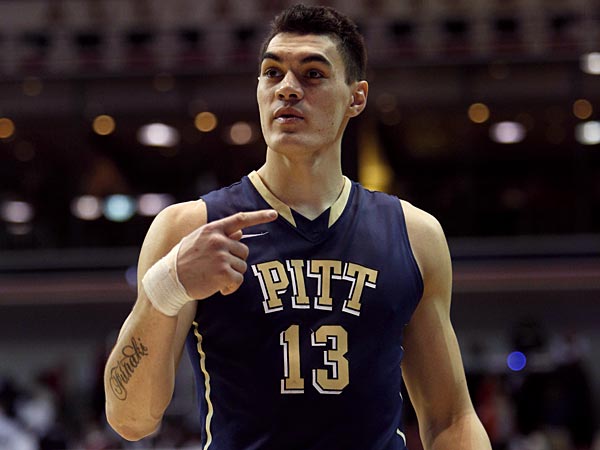 Could be: Andrew Bogut | Should be: Omer Asik | Hopefully won't be: Bismack Biyombo
My take – I'm gonna keep this short and sweet, because if I don't force myself to this blurb might turn into a magnum opus.

Steven Adams is a quintessentially Kiwi kid who has thrust himself into onto one of the biggest stages in world sports. He's been the most entertaining personality in the pre-draft personality by far, simply because he hasn't yet been taught to suppress his natural gregariousness. None of this changes the fact that he might be totally unready to be an NBA player. I can't rule out the learning curve being too steep, the cultural differences being too uncomfortable and the pressure of a nation being too much for Adams to bear. He could be playing in Europe or back down under in 5 years, just another failed foreign big man drafted too high because of a tantalizing frame and some impressive pre-draft workouts. It's a possibility.

What I can say in his favour is that he'll do everything in his power to make sure that fate doesn't come to pass. Adams is a worker and has proven to be a sponge for coaching in the past – making strides at each step in his journey by taking in the expertise of those teaching him and putting it into practice on the court. I can't see why that would change in the NBA, or the D-League if he starts his career there. Given his physical talents and the fact that he isn't shy about using them, I think work and intelligence will be enough to carry Adams to a spot among the elite defensive big men in the NBA today. 

 
Shabazz Muhammad, SG/SF, UCLA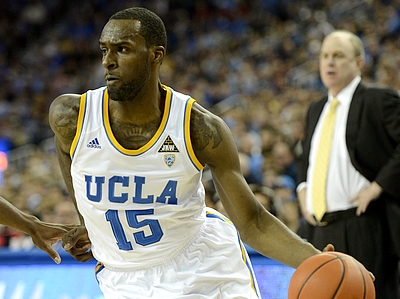 Could be: Michael Redd | Should be: Glen Rice | Hopefully won't be: Xavier Henry
Clem's take - Shabazz Muhammad is the most polarizing prospect in this year's draft for reasons that are lengthy, but are honestly overblown. As a player that was slated to go first overall in this 2013 NBA Draft not more than 20 –some months ago, Shabazz's character, underwhelming collegiate statistics and overtly cocky nature not only has him sliding from first overall to out of the lottery. From the outside looking in, I feel that teams and fans alike are underselling the type of competitive, fiery and savvy talent Shabazz will bring to their NBA team. Shabazz Muhammad is this year's "player that may make all of this discussion about his 'problems' seem silly."

When I first heard of Shabazz Muhammad, I thought, "damn, that's a bad ass name." Digging further into his tube of you chronicles and scouting write-ups, it became evident that this guy could ball ridiculous and score in a multitude of ways. The comparison and most brought up name for describing Shabazz's scoring mentality and tenacity on the court was Kobe Bryant. Now, that's some heavy praise to heap on a high school player… but the more I watched, the more it became clear why that comparison was made. He's a gunner, he doesn't shy away from the big moment, he has the ability to go unconscious and rip off 10-0 runs single-handedly, etc, etc. Having the pleasure of watching him play in the Hoop Summit in 2012 was a treat because it was the first opportunity to watch him play in person. He didn't disappoint in any way. As the main focal point of the US Team's offense, he dazzled on forays to the rim (some of which lead to free throws), off post ups and jumpers. As his team was down, he began to force some shots but his aggressiveness and competitive will was on display. One aspect of his game that stood out was his rebounding and willingness to mix it up under hoop. Those are the "little things" that are always talked about by coaches and scouts as a way to get minutes or to determine how engaged a player with the game. Shabazz has that in spades.

His ability to rebound well, especially on the offensive glass, translated well in his only year at UCLA. Everything else that he had displayed at the Hoop Summit and in high school seemingly disappeared. These disappearing skills and attributes are what have most experts, scouts and pundits scared when they attempt to explain his NBA potential. These disappearing skills and attributes are also easy to explain why they went dormant and why there should not cause for alarm. The offensive system that Ben Howland used did not seem conducive for a player like Shabazz who thrived on ball domination and isolation play (from what I have seen on the tube of you and what I saw firsthand). He also wasn't much of a playmaker (read: dishing assists) coming into college and that showed up last year with his absurdly low assist rate. While his isolation numbers and assist rates were disconcerting, the fact he was able to score off offensive rebounds, cuts and leaking out in transition were more than adequate. His abilities and characteristics with his play leave me impressed because he showed me what he could do without the ball. That is what is so intriguing about Shabazz and so confounding with why people aren't that high on him (#smokescreens #amirite?!?). Couple that with his talent and the fact he showed viable skills while being limited by the Bruins' offense, the sky is the limit and any team would be fortunate to acquire his services.
Blaine's take - As polarizing a prospect as you'll find. Coming out of high school he was projected to be the #1 pick in this year's draft, and now just a few months later he may not even go until the 2nd half of the 1st round. With Shabazz it's almost completely a question of "will he be the player he was in high school or college?" because the player that he was in college nowhere near resemble the player he was in high school. Read: "Muhammad may not be the biggest or most athletic swingman we've seen at the high school level, but his combination of length, scoring instincts, aggressiveness and smarts gives him considerable upside. … "Muhammad displayed a very high basketball IQ in Springfield, rarely forcing the issue and willingly passing out of double teams when defenders inevitably collapsed on him. Unlike many players his age, he has no problem playing off the ball and doesn't get discouraged when things don't run through him on every possession, which is a very good trait. …Another thing scouts will like to see is the competitiveness Muhammad shows on the defensive end…" vs "Generally speaking, Muhammad is not the most intense player you'll find defensively… Is Muhammad a selfish player as his poor body language occasionally suggests, or was his role as a finisher in Ben Howland's offensive simply not conducive to generating assists?" That's on the same website, just 15 months apart!  It's very, very bizarre. The fact that I've written/copy-pasted this many words without bringing up his dad only describes how much of a boom/bust prospect he is.
Kentavious Caldwell-Pope, SG, Georgia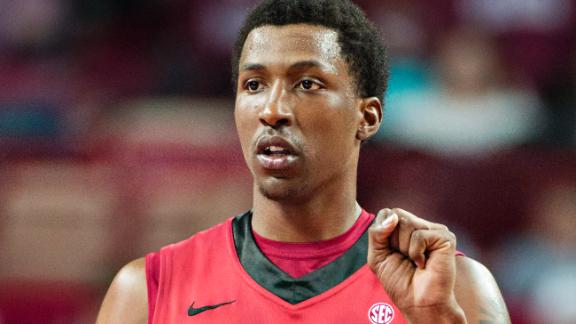 Could be: Kerry Kittles | Should be: Danny Green | Hopefully won't be: Dahntay Jones
Dennis Schroeder, PG, Braunschweig
Could be: Mookie Blaylock | Should be: Darren Collison | Hopefully won't be: Aaron Brooks
Clem's take - Dennis Schroeder. Dennis the Menace. Schroeder from Peanuts who played the piano and was the longing obsession of Lucy. Before I go on, is it odd to anyone else that only Charlie and Sally had their last names divulged? I always wondered what Lucy, Marcy, Peppermint Patty, et al.'s surname was. Anyway, this German baller has two names of two awesome cartoon characters that were staples in my young childhood. I knew nothing of Dennis Schroeder before the 2013 Hoop Summit, but I left knowing more about the speedy, shifty and deft point guard after his nifty display during the game. The one skill he possesses that stuck out to the group of PWErs in attendance was his ability to use the pick and roll to set up his teammates by drawing in defenders and kicking it out to shooters or cutters. Harrison noted that he needs to work on going left because all he has is his right hand working at the moment. Another Harrison observation was that he often dribbled too much, leading to over-penetration, leading to him getting into hairy situations and bad decisions. Even though… wait, Harrison had one last observation: shooting. My goodness his shot left something to be desired. It wasn't Andre Miller bad, or even Arron Afflalo in his first few years in Detroit bad, but more of Russell Westbrook inconsistent bad. From what I've seen, he has worked on his jumper and its mechanics, so we'll see if it translates to the kind of improvement Westbrook showed in his first few months as a professional. Harrison was all over the Schroeder observations, especially pointing out that Dennis is an entirely odd name for a black person (I agreed so it was fine and he's totally cool for saying it #tokenism). It would behoove any team that needs a point (Dallas and Utah mostly) to take a long look at Schroeder because he looked to have the polish, potential and ability to be a steady starter in the league by his 2nd year because of his adeptness in the pick and roll. With a distributor first mentality, some solid experience as a starter in the German pro league, and two awesome first names, Dennis Schroeder could be that one player that makes you say, "well at least he didn't bust out of this draft!"
Giannis Adetokunbo, SF, Filathlitikos
Hopefully won't be: Austin Daye
Sergey Karasev, SF, Triumph Moscow
Hopefully won't be: Yaroslav Korolev
Lucas Nogueira, C, Estudiantes
Could be: Samuel Dalambert
Rudy Gobert, C, Cholet
Could be: JaVale McGee
Dan's take - Rudy Gobert is very tall, very long and very French.

Pros:

Legit 7 footer. 7 feet, half inch barefoot, 7'2″ with shoes.

Crazy long. His wingspan (7'8.5″) and standing reach (9'7″) are among the longest in the DX database and are the longest ever recorded at the Combine.

Efficient offense. He shot 74% on 2pt attempts this season.

Good hands. He's presents a uniquely huge target, and he can catch what's thrown to him.

DX describes him as "relatively mobile" and "quick off his feet."

70% free throw shooter.

Terrific defensive potential. Led his league for the last 2 years in blocks per game and per minute. Hedges and rotates well defending the P&R. Quick hands lead to steals. Lauded for defensive instincts.

Good offensive rebounder.

Considered to be a high character guy with a good work ethic.

Cons:

Skinny. He weighs 238. He needs to bulk up, especially in his lower body.

Not considered a great athlete. Didn't test well in combine tests, although he may have had less (or zero) prep compared to his American peers.

Despite good efficiency, his offense is quite limited beyond catch and finish. He currently lacks the strength and skill to be a threat with his back to the basket. No apparent jumpshot.

Questionable passing and decision making with the ball.

Can get pushed around in the post.

Poor defensive rebounder, again likely due to a weak lower body.

Questionable toughness.

Gobert turns 21 the day before the draft. He is a project at this point. Until he strengthens his lower body, he will be of limited value on the court. He isn't game ready to the point that I would pick him at #10, but if the Blazers make any draft day trades, he could be a great value later in the teens or into the 20s. Without a doubt, he is a high upside pick. If he can bulk up, he could become a Tyson Chandler type player. If he doesn't, or if his skills don't pan out, he could become like any number of tall, lanky guys who can't compete against the strong athletes in the NBA.
Gorgui Dieng, C, Louisville
Could be: Mini Dikembe Mutombo
Mason Plumlee, C, Duke
Should be: Bigger Tyler Hansbrough
Jeff Withey, C, Kansas
Should be: Greg Stiemsma
Kelly Olynyk, C, Gonzaga
Could be: Poor Man's Dirk Nowitzki
Jamaal Franklin, SG, San Diego State
Should be: Will Barton
Shane Larkin, PG, Miami
Could be: Ty Lawson
Erick Green, PG/SG, Virginia Tech
Could be: Smarter Monta Ellis
Reggie Bullock, SF, North Carolina
Should be: Martell Webster
Allen Crabbe, SG, California
Should be: Anthony Parker
Ricky Ledo, SG, Providence
Should be: Chris Douglas-Roberts
Tim Hardaway Jr., SG, Michigan
Could be: Arron Afflalo
Archie Goodwin, SG, Kentucky
Should be: Terrence Williams
Nate Wolters, PG, South Dakota State
Could be: Luke Ridnour
Tony Mitchell, PF, North Texas
Could be: Tyrus Thomas
Jake's take -How is a guy with a 20.8 PER at the University of North Texas considered a potential first rounder?  For Tony Mitchell, its the physical tools. He's a big time athlete with a 7'3" wingspan which allows him to challenge shots around the rim as well as helps him finish in close.   However, it was not a good Sophomore year for him statistically, as he dropped off badly in pretty much every statistical category after a promising Freshman season which saw him post a 29.7 PER.  He had a high turnover rate and a low shooting percentage.  Mitchell is also an old Sophomore as he missed the 2010-2011 season due to academic issues.  A team drafting Mitchell would be banking on being able to teach him the game, as he has a long way to go in order to be an NBA regular.
Glen Rice Jr., SF, Rio Grande Valley
Hopefully won't be: Morris Almond
Mike Muscala, C, Bucknell
Hopefully won't be: Kirk Haston
Jake's take - Two NBA prospects in the same year out of the Patriot League (the conference profiled in the excellent book "The Last Amatuers)?  What in the name of Adonal Foyle is going on here?  The 6'11 Senior Mike Muscala did it all for the Bucknell Bison this season, averaging a double double while scoring highly efficiently both inside (he was highly effective in the post) and out (he's a good jump shooter and good FT shooter though he did not show 3 point range– he may need to change that if he wants to stick in the league).  Muscala was 2nd in the country in pace adjusted per minute rebounding and overall had the 2nd highest PER in the land, behind only Kelly Olynyk.  Muscala did not help himself in the NCAA tournament as he had a very poor game against Butler, and his lack of strength is considered his biggest drawback.  However, his length and polished game make him an intriguing 2nd round prospect who has an outside shot of sneaking into the back end of the 1st round.
Jackie Carmichael, PF, Illinois State
Should be: Jeff Pendergraph
Jake's take - I'd never heard of the Illinois State forward until I attended this NIT game- scores.espn.go.com/ncb/boxscore?gameId=320790024.  Carmichael stood out from the get go and was impressive all game long.  Carmichael's Redbirds didn't have a great season in 2012/13 finishing just 18-15 in the competitive Missouri Valley Conference and missing out on the postseason altogether.  Still, it was a strong Senior year for Carmichael, who posted a career high 27.3 PER, 2nd in the MVC behind only Doug McDermott.  Carmichael is mostly a post up- back to the basket player who operated as an undersized (6'9") Center for the Redbirds.   In order to make it in the NBA, he likely needs to improve his shooting, as despite his strong finishing ability at the college level, he will clearly find the going much more difficult in the NBA.  He has yet to display any sort of consistency as a shooter beyond 15′.  Carmichael is a good rebounder –  finishing 5th in the country in DReb% as a Junior, but he's not elite as an offensive rebounder and his overall rebounding slipped as a Senior.  Not a first round level prospect, but I'd give him solid chance to stick in the NBA with a Jeff Pendergraph-like role.
Ray McCallum, PG, Detroit
Could be: Jordan Farmar
Trevor Mbakwe, PF, Minnesota
Should be: Pops Mensa Bonsu
Pierre Jackson, PG, Baylor
Should be: Will Bynum
Livio Jean-Charles, PF, Villeurbanna
Should be: The Greatest French Player Ever
Clem's take - And so we end this draft's player profiles with Livio Jean-Charles, or as I like to call him: LIVIO! JEAN! CHARLES!

Here is some back story: coming into the 2013 Hoop Summit, I had zero idea who this kid was. I only knew of a few international players and I don't even remember seeing that he was on the initial roster when I checked to see how was all invited. As we sat down in our seats, Dan pulled out his phone and was reading over Chad Ford's "top [enter in a number] international players to look for." He read off names and I cracked wise, and then he muttered, "Livio Jean-Charles…" to which I said, "Wow, what a name… I bet we won't even see him play one minute." None of the description on him seemed eye-popping. He wasn't a physical specimen. He did look like he belonged to the raptor family that spawned Chris Bosh though, so… he had that going for him. Little did I know that LJC would change my outlook on "don't judge a book by its cover" forever! (Disclaimer: I went back to judging books by their covers. It was a short lived experience.)

I tell you what (Hank Hill voice), the minute he came into the game LIVIO! JEAN! CHARLES! was energetic and flying to the ball. Be it an offensive rebound, running in transition or one of his 5 unofficial (by the count of Dan and myself) blocks, LJC won my heart. I was giddy. I was shouting in barely passable French. I was standing and shouting, "JEAN CHARLES!" so loudly that the people in front of me got annoyed and most likely thought I was crazy. Livio literally (read: figuratively) stole the show. Fran Fraschilla even said as much during the telecast, reiterating time and again that most of what LJC had shown was nothing more than pure heart and hustle rather than a display of post skill and moves. You know what though? Screw it. Heart, hustle and energy are what get you in the Clement Hall of Fame and desired to be drafted on his team, the Portland Trail Blazers. Livio Jean-Charles may look like a twig, he may seem like he'd be bullied, but the one thing he won't be is denied. His work on the glass, under the rim on put-backs and his ability to just get around that basketball were many of the intriguing aspects of his game and reasons for why the World Select team won handily against the US. I'm telling you, tube of you the NIKE Hoop Summit and see the havoc wreaked by one LIVIO! JEAN! CHARLES! Thou shall not be disappointed.

LONG LIVIO JEAN-CHARLES!
Isaiah Canaan, PG, Murray State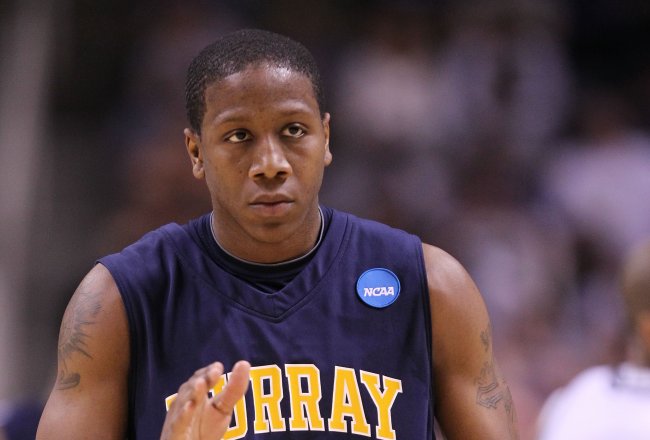 Could be: Jameer Nelson
Jake's take - The Murray State man is another scoring PG from a less-renowned program, but experienced great success in what might be thought of as the glory years for the Ohio Valley conference, which has seen both the Racers and Kenneth Faried-led Morehead State win NCAA tourney games in recent years.  While the Racers didn't repeat their success from Canaan's Junior year (where they finished 31-2), it was another strong season for Canaan, though his efficiency dropped as he was asked to do more after losing several key teammates.  Canaan is a good shooter off the dribble, and did well in his rare catch-and-shoot situations too.  He's a solid athlete (40.5/10.94/3.22 max vert/agility/3/4 court sprint) as well.  Despite that, he wasn't efficient inside the 3 pt arc and isn't considered an explosive finisher near the rim.  He's also doesn't have great point guard instincts and wasn't much better than McCollum in terms of assist'/turnover ratio.  Overall, his 25.2 PER against mediocre competition doesn't scream NBA credentials.
Arsalan Kazemi, PF, Oregon
Could be: The Shanimal
B.J. Young, PG/SG, Arkansas
Could be: Lou Williams
Myck Kabongo, PG, Texas
Should be: Cedric Jackson
Dewayne Dedmon, C, Southern California 
Could be: Bernard James Redux
Brandon Paul, SG, Illinois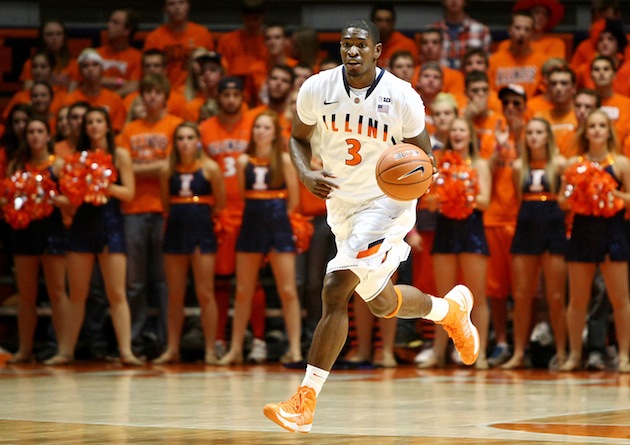 Could be: O.J. Mayo
Andre Roberson, PF, Colorado
Could be: Matt Barnes
Tony Snell, SF, New Mexico
Could be: Omar Little
DeShaun Thomas, SF/PF, Ohio State
Could be: James Johnson
Colton Iverson, C, Colorado State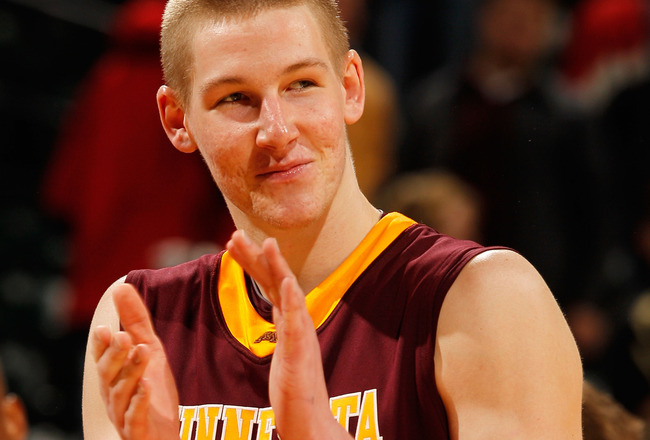 Could be: Cole Aldrich
D.J. Stephens, PF, Memphis
Could be: Luc Richard Mbah a Moute
C'est Fin (LJC voice).